Recommendations
Techniques and tricks for cheating on tests and exams
How to extract the earpiece
Monorean includes two extracting solutions to remove the earpiece from your ear. The extractor magnet and the extractor bar. In this section, we will describe how to use both to remove the earpiece from your ear.
Simply bring the magnet close to your ear to reveal the hidden earpiece with this method. This is usually the quickest method of removing the invisible earpiece.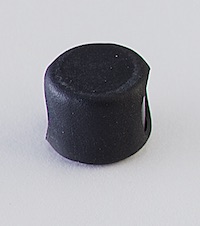 We recommend you put one earpiece in each ear.

Monorean extracting bard
Insert the extracting rod, tilted slightly upwards, into your ear to remove the earpiece. Please proceed with caution. This method may necessitate more effort at times. Simply relax and repeat the process until the earpiece has been removed. If you can't get the earpiece out the first time, you're not putting the rod in far enough.