Recommendations
Techniques and tricks for cheating on tests and exams
How to extract the earpiece
Monorean includes two extracting solutions to remove the earpiece from your ear. The extractor magnet and the extractor bar. In this section we'd explain how to remove the earpiece from your ear with both.
For this method, simply bring the magnet close to your ear in order to extract the hidden earpiece. This technique is usually the quickest way to extract the invisible earpiece.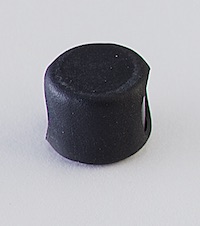 We recommend you put one earpiece in each ear.

Monorean extracting bard
To remove the earpiece with the extracting rod, insert into your ear the rod tilted slightly upwards. Please do so carefully. This method can sometimes take more effort. Just relax and calmly repeat the procedure until the earpiece is removed. If you can't extract the earpiece in the first attempt consider you are not inserting the rod far enough.