Recommendations
Techniques and tricks for cheating on tests and exams
How to send MP3 files to Monorean
It is important to emphasize that Monorean will not store audio files. Your mobile phone or MP3 player will be in charge of storing and playing the files that will later be sent to Monorean either via Bluetooth (as would be the case with Monorean Pro) or via cable (in the case of Monorean Tiny).
If you have decided to listen to your own audios during the exam, you can use an MP3 player or simply a mobile phone and transfer your MP3 files to them so you can listen to them through your Monorean. If you decide to use a phone, you will need to use a player app. Additionally, if you have the Monorean Pro version, you will need this app to be fully compatible with the functionalities of the MP3 buttons.
In this article we will explain step by step how to transfer audio files to your phone and start playing them using the recommended app by Monorean, the VLC media player. Available for iOS and Android.
Use VLC with Monorean
We will detail step by step how to use Monorean with VLC installed on your phone. We'll assume you have the audio files already recorded and stored on your PC or Mac.
Download VLC
You will simply need to install VLC on your phone using the following download link: Download VLC media player
Transfer the files to VLC
Once VLC is installed on your phone, you will need to send your audios with the exam topics already recorded to VLC:
1.- Connect your phone and PC or Mac to the same Wi-fi
Make sure your phone and computer are on the same Wi-Fi network.
2.- Open VLC and click on the 'Network' tab
On your mobile, open the VLC app you just downloaded and click on the 'Network' tab at the bottom.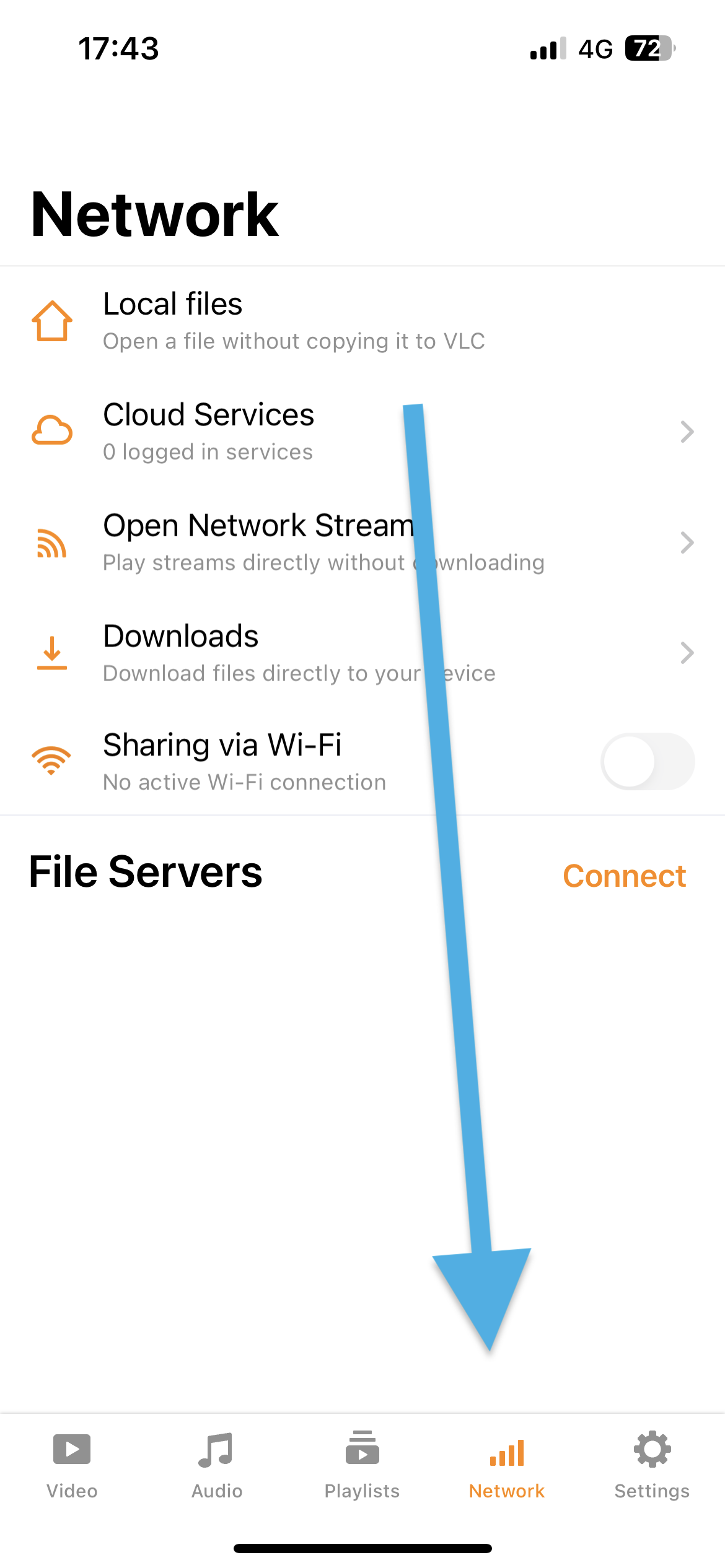 'Network' button in VLC
3.- Activate the 'Sharing via Wifi' function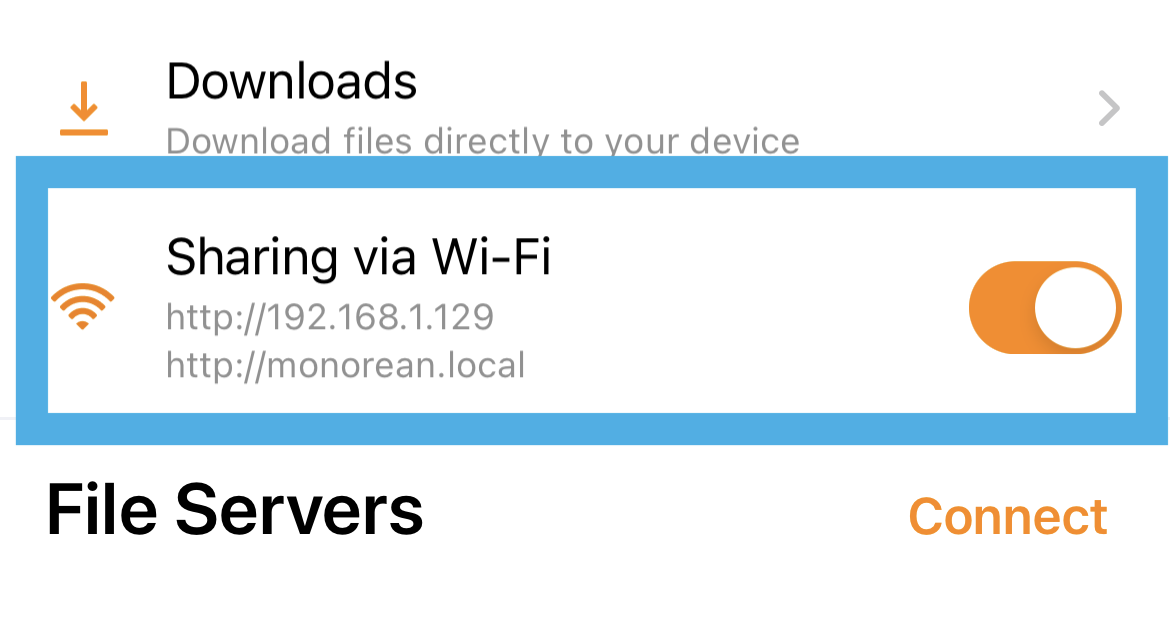 Activate Sharing over Wifi
4.- Write down the web address displayed
You will be able to see how two web addresses show up under 'Sharing via Wifi', write down both addresses.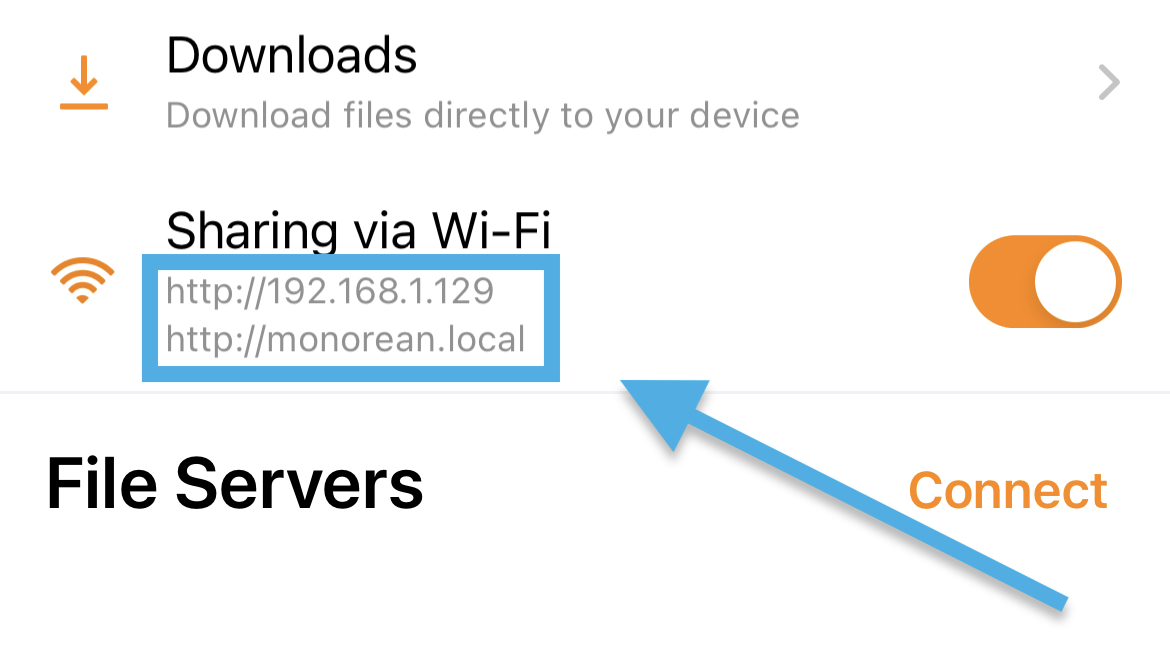 Write down the two addresses that show up
5.- Access the address you have written down
From your computer and without closing the VLC application, access one of the two addresses that you previously noted. They point lead to the same place. Try the first one and if it doesn't work, try the second one. In our case, http://monorean.local worked the first time. If it had failed, we would had tried http://192.168.1.129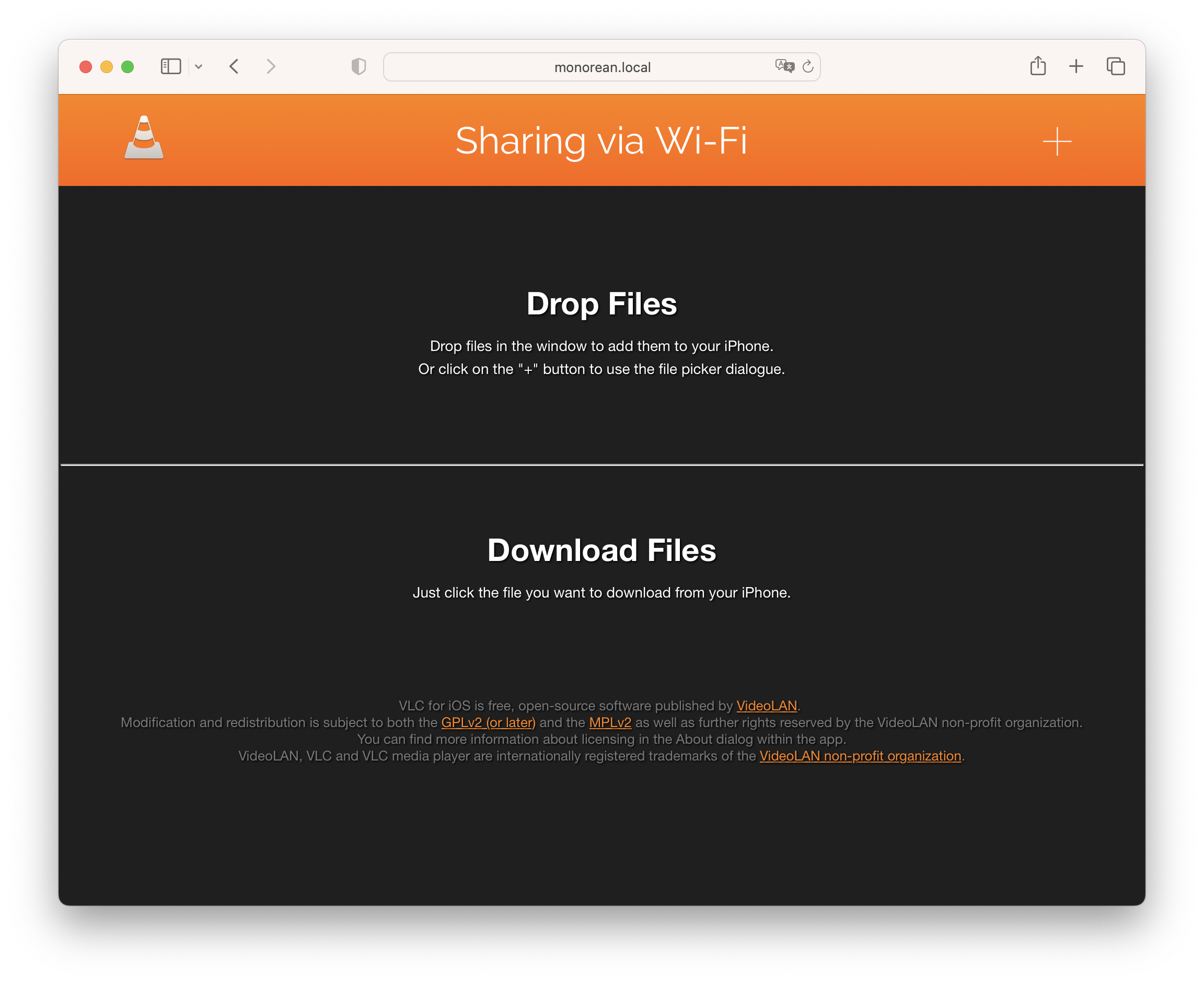 View once we access the address
6.- Drag & Drop the audio files
Drag the audio files on your computer, and drop them to the browser window that we just opened. In our case we are going to drag only three example files: History1.mp3, History2.mp3 and History3.mp3.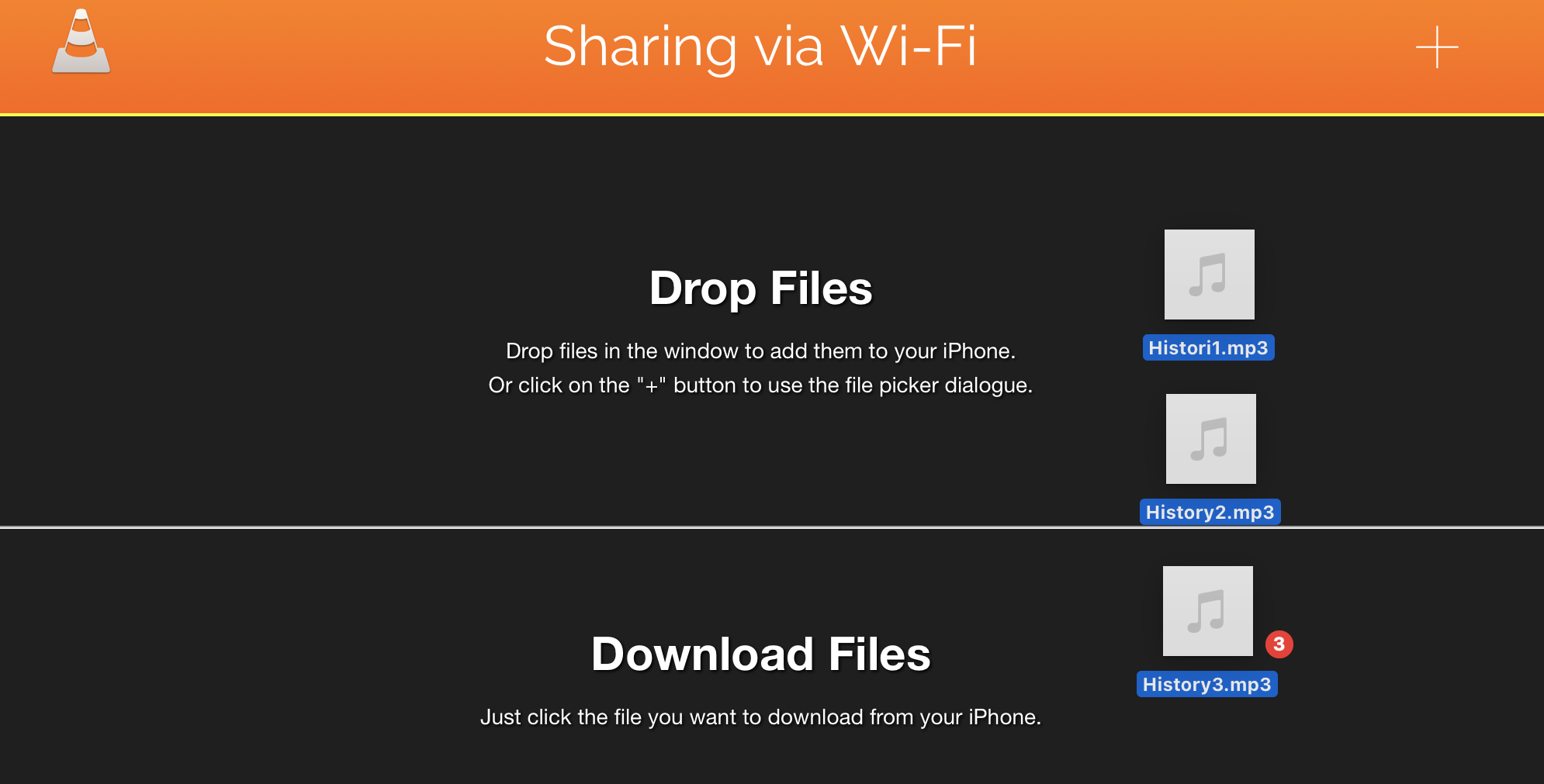 Drop the files into the VLC window
7.- Wait for the transfer to complete
You will be able to see a progress bar that will indicate the status of the transfer from your computer to your mobile. Just wait for them all to finish.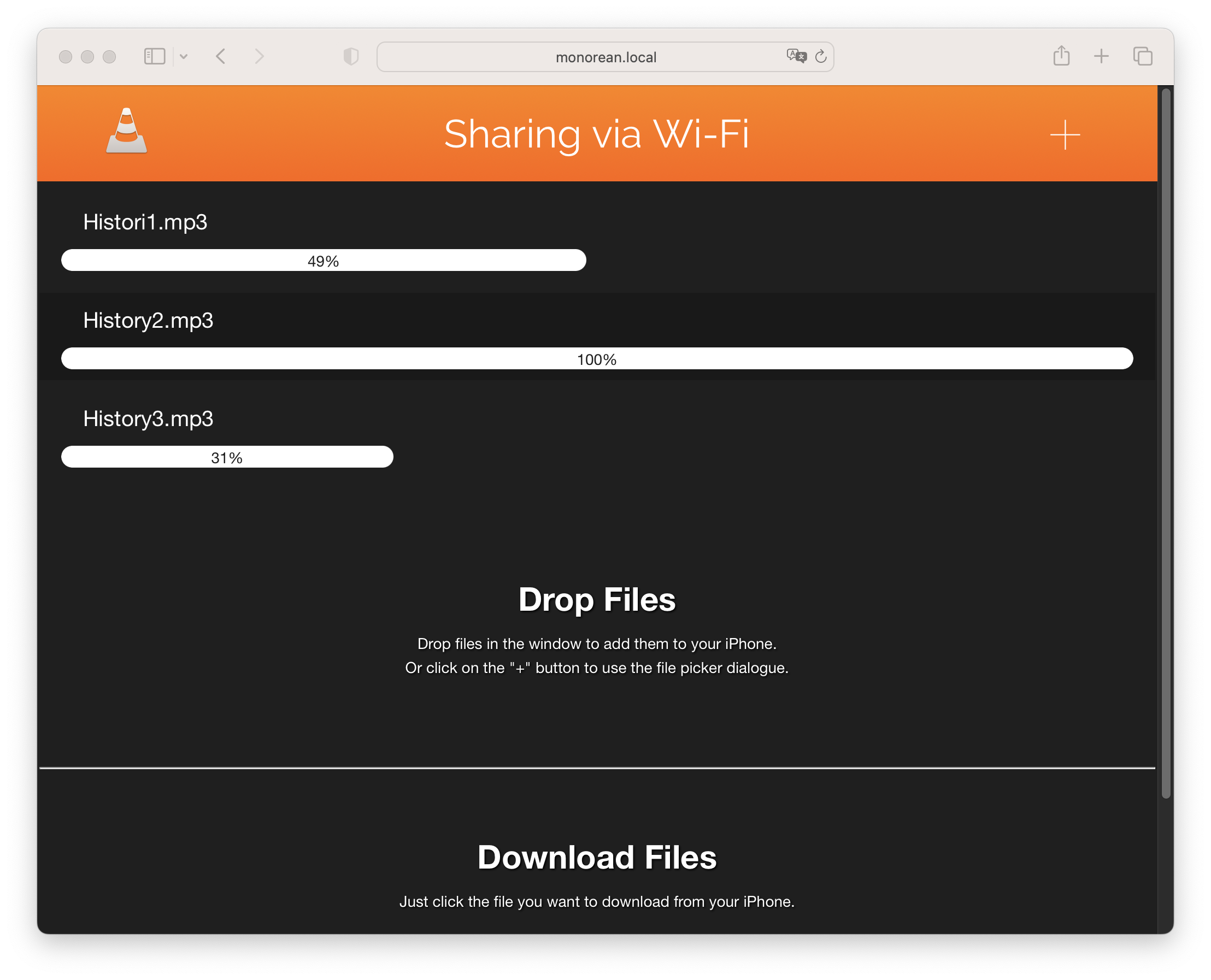 File transfer progress view
8.- Check the transfer
Open VLC on your mobile and double check all the files have been transferred correctly.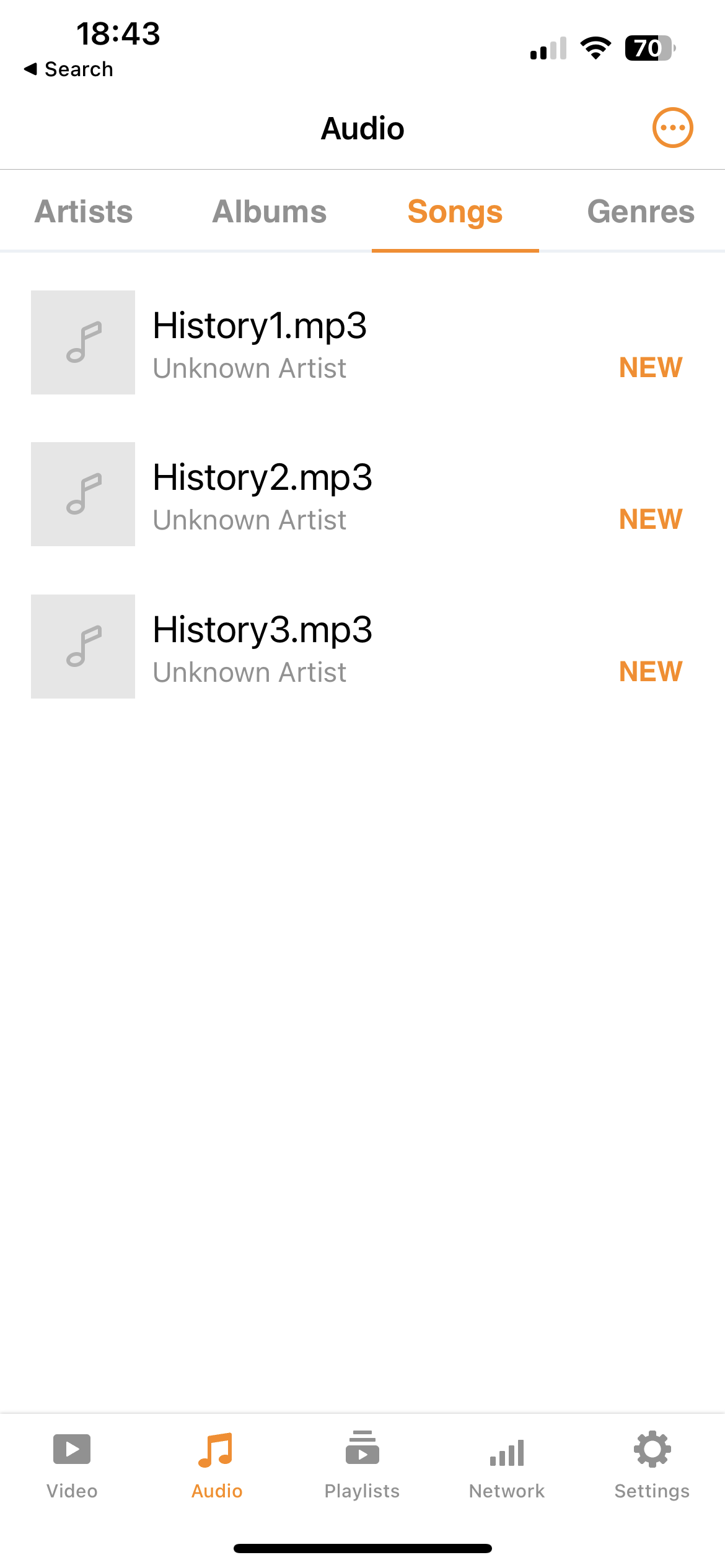 Audio files successfully transferred
Start using Monorean
You are now ready to start listening to your audios during your exam. You will be able to connect both your Monorean Pro and your Monorean Tiny to your phone. If you have the PRO version, the VLC player will be compatible with the MP3 Push Buttons functions.