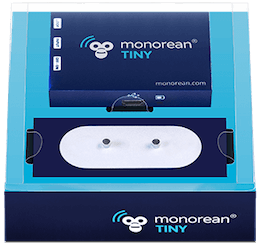 Monorean Tiny Guide
The basic version of the Monorean earpieces.
The collar
The Monorean Tiny earpiece is completely wireless, no cable will be coming out of your ear. The element in charge of sending the signal to the earpiece hidden in your ear will be the Monorean Tiny collar. You'll connect the collar to the Monorean Tiny control box and place it around your neck.
The all in one collar
A key feature of the Monorean Tiny collar is its built-in microphone that will ease the installation and will avoid the need to have additional cables on your person.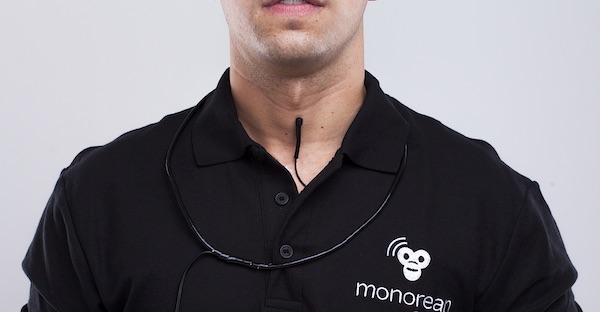 Monorean Tiny Collar
How it works
In essence Monorean Tiny's collar is an antenna that will send the signal, without any cables, to the hidden earpiece inside of your ear. Many of our customers wonder if it is possible to place the collar somewhere else other than around the neck, how ever it is strictly necessary that you put the collar around your neck to experience a proper signal reception.
Also many customers would like to know if it is possible to have a hidden earpiece without the collar although in order to enjoy such a small earpiece having the collar is a must.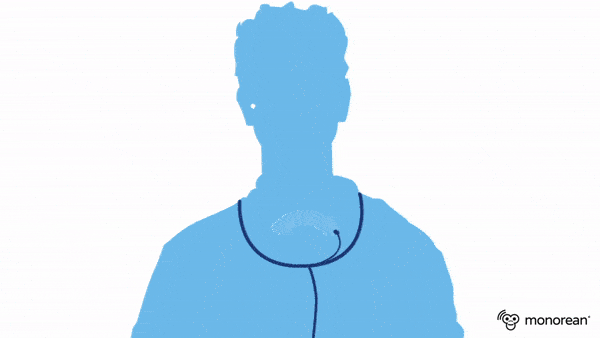 Monorean Tiny collar transmitting the signal.
Use cloth or plastic surgical tape to secure the collar to your body.
User tips
What shirt to use?
One of the best techniques to conceal Monorean Tiny's collar consists on using a first layer of a tight shirt such a lycra shirt and a second layer of a loose shirt such a button up shirt. The first layer will hide and secure the system while the second layer—the button up shirt—will eliminate and cover any possible mark left in the lycra shirt.
Using a short sleeve shirt will give a better impression that you don't have anything installed on you.
Concealing the collar
Due to the Monorean Tiny's collar having a cable-like shape and being relatively thin, many users sew an interior pouch to the shirt or jacket. That way if you ever need to remove the shirt, all the equipment will also be removed as it'll move along with the shirt.